Description
Join Us for Children's Mat Yoga Teacher Training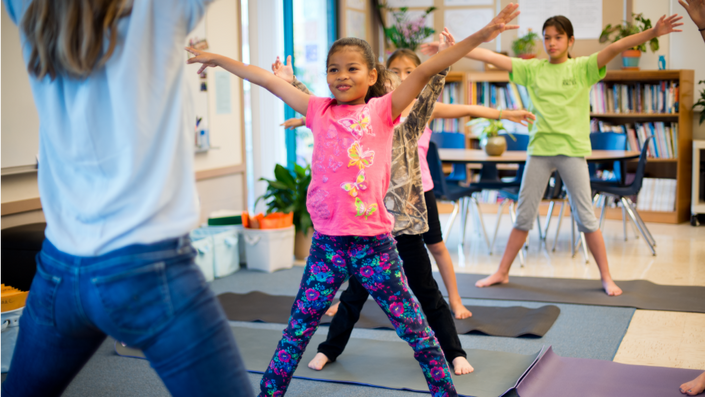 In partnership with Yoga Ed. the Crim Fitness Foundation is bringing kids mat yoga teacher training to Flint! This training is designed for individuals inspired to teach yoga to children (Elementary and Pre-K). This training focuses on the evidence-based physical, mental, and emotional benefits yoga can provide for children. Upon completion of the training, participants are fully equipped with tools to help children build a lifetime of health and wellness through the practice of yoga.
This training is held over the course of four separate days.
Thursday, August 16th 8:30am- 4:30pm
Friday, August 17th 8:30am- 4:30pm
Monday, August 20th 8:30am- 4:30pm
Tuesday, August 21st 8:30am- 4:30pm
We ask that you are available for all four sessions of Pre-K- 5th Grade to register for this training. Please sign up for each session individually. A light breakfast and lunch will be provided during each day of the training. Feel free to bring along your personal yoga mat if you would like, and yoga mats will be available to borrow as well.
If you would like to become a Yoga Alliance Certified Children's Yoga Instructor, you must attend BOTH the Pre-K- 5th Grade and the Teen Yoga Training Sessions as well as voluntarily teach at least 18 hours. Please register separately for the Teen Mat Yoga training if you wish to participate in both trainings.
The Mindfulness Team at the Crim Fitness Foundation is currently able to provide free training for Flint Community School educators, parents, and volunteers from the 10 partner schools in Flushing, Carman-Ainsworth, Westwood Heights, and Mt. Morris School districts. If you are interested in this training, but are not an educator, parent or volunteer with one of the above listed schools, please register as the General Public Option in the registration process. This will be a charge of $600 for the training and all training materials. If you have any questions at all, please email us at mindfulness@crim.org. We would be happy to assist you.
Thank you, and we look forward to sharing this practice with you!